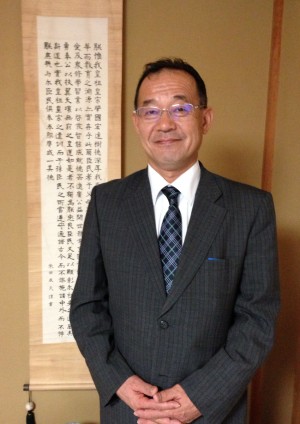 Our company was established to realize the desire "to be of help for your success by providing services in the field of machine tools and equipment system". We are aiming to contribute to the manufacturing industry in Japan through supplying and popularizing systems for machine/equipment.
Plus, more and more clients are seeking global support nowadays as they consider going abroad. In regard with this issue, we have plenty of overseas experience and connection selling machines tools in overseas markets for years as mentioned above; we will be very delighted if we could help small businesses fly to the world.
Your System Solutions
CEO Profile
・Entered a machine tool sales company in April 1985 and worked there for 27 years
・Went out to Thailand in 1994 to establish a local subsidiary and worked there as managing director for 5 years.
・Came back to Japan after then and worked as executive sales manager supplying machine tools and making an effort for the systematization of factory.
・Went out to Thailand again in 2011 to work at the local subsidiary.
・Launched an independent company in December of 2012 taking advantage of the rich experience by then.