Problems at manufacturing sites
Nowadays manufacturing sites are exposed to global competition without exception and required to manufacture products "in a smaller bulk, at a cheaper price, for a shorter time" and they have to be better in accuracy as well. You have to respond to all those matters as a fundamental solution.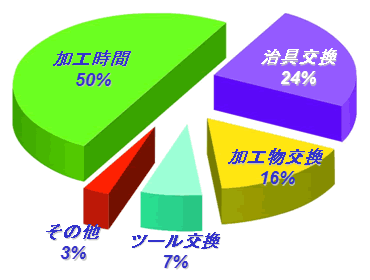 This also leads to clearing the 3 problems at the same time.
・Getting rid of the bottleneck
・Training workers
・Attractive work
The reality is, only a half of the working time is spent for manufacturing time that leads to profit making.
Then, how should we solve the problems in order to "improve productivity", "promote flexibility" and "achieve high precision"?
The points GF Machining Solution brings up ~ Key Factor for Success ~
The key is "Palletization" and "Automation". In other words, productivity goes up by "reducing the idling time of machines".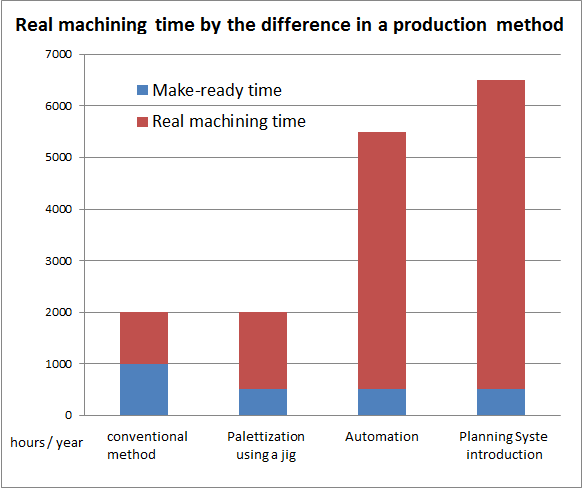 Palletization
You can reduce setup time by half through palletization using jigs. It means the saved time can be spent for actual manufacturing time.
Automation
Automation is indispensable to pass the limit of manual operations. Through automation, manufacturing process speeds up about 3 times.